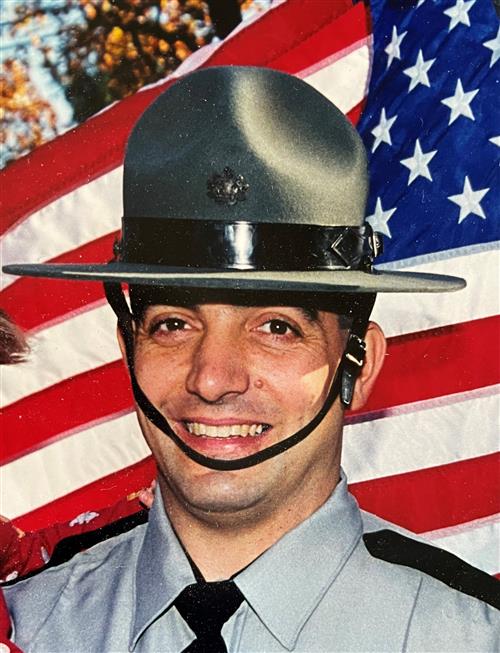 Paul V. Cavallaro was a member of the Delaware Valley High School Class of 1985. Active in his class, he was a member of the prestigious National Honor Society, Student Council Vice President, and Vice President of his class. He was a member of the band, the stage band, and the marching band. A four-year member of the varsity soccer team, he served as Captain in 1985. He was chosen as the Army Outstanding Student Athlete in 1985. Paul played varsity baseball all four years of high school. He served as captain of the team in 1985. He won the Batting Title Award in 1984. He also played varsity basketball from 1982-1985 and served as captain in 1985.
Following his high school graduation, Paul attended Temple University as a Mathematics Major, where he earned his degree in 1990. While at Temple University, Paul played on the varsity soccer team and the varsity club ice hockey team.
Paul began his law enforcement career by entering the Pennsylvania State Police Academy in 1991. For the next twenty-five years, he advanced in rank and responsibility. His promotions were frequent and included Criminal Investigation Unit in 1996, Patrol Unit Supervisor-Corporal in 2002, Patrol Section Supervisor-Sergeant 2009, and Station Commander-Sergeant 2012. He retired from the Pennsylvania State Police in 2016. Later in 2016 Paul was appointed School Police Officer for the Delaware Valley School District.
During his tenure with the State Police, Paul served in many capacities. He spent a majority of his career as a criminal investigator and as the CIU supervisor, helping to bring every homicide and major case investigation to a successful prosecution. He served for twelve years as a crisis negotiator on the Special Emergency Response Team, leading many high risk/warrant situations to a safe and peaceful conclusion. He developed and taught multiple training programs for law enforcement and school personnel throughout Pennsylvania on crisis response / active shooter incidents. Paul was honored to be a member of the PSP Ceremonial Unit, playing Taps and performing ritual duties during the funerals of fallen officers around the nation.
Throughout his career, Paul received a multitude of commendations, which include the Commissioner's Significant Achievement Award, the United States House of Representatives Honorable Tom Marino Commendation for Outstanding Performance as a Pennsylvania State Trooper, and National Governor's Association Service Award. He has served on many committees and boards, including the Pike County Drug Interdiction Committee, Pike County DA's Office Child Abuse Committee, Board of Director's Cal Ripkin Baseball, Wayne County Criminal Justice Advisory Board, and the National Association of School Resource Officers.